SHANKARATM SESSIONS CAN CHANGE YOUR LIFE
Shri Krishna has honest his skills over 30 years, diving deeply into his nature to source the most enduring and valuable answers for his followers. During your Shankara ™ Session, you will avail your Self to your guides and deity, calling forth loving guidance from Light-Beings throughout The Cosmos. Your session is private and wrapped in love. The depth of The Shankara Experience ™ via the board, stones, cube, and cards will be the most complex and transformative reading you will have in this lifetime.

the creator & founder of the shankara experiencetm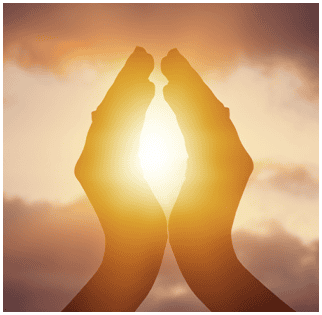 Shri Krishna is the creator of The Shankara Experience. He is a loving spiritual master, teacher, personal guide, clairvoyant empath, and mystic. He has served thousands of earnest seekers by providing profound answers to their challenges and actionable guidance toward their Self-mastery.
He helps spiritually-minded souls with their vast, expanded inner Selves so they can navigate any situation, transcend any circumstance, and liberate in every moment.
Shri Krishna's mission is to help others source their boundless creativity and joy, embody virtue, find the most resounding clarity, and master their lives.
He created the divine portal Shankara as a living, relatable oracle to help humanity build inner pathways to The Unlimited, All-Knowing, All-Conscious Universe.


As a healer and tarot reader, I am blown away by the magic, mystery, and profound nature of Shankara – and the detailed answers we receive! Wow! Using this remarkable set of tools, beautiful board and cards has added immeasurable depth and value to my readings. Everybody loves Shankara. Truly amazing. – Jean S.
jean s
healer
Our family has used oracle cards for years, but Shankara takes our readings and spiritual practices to a whole new level. Shankara is how we learn the most incredible answers to our questions – and how we get to know ourselves and help each other heal. Thank you so much for this amazing experience! – Chris T.
chris t
psychic
Shankara greatly improved my psychic, astrology and remote healing services. My clients are not just impressed, but they feel more loved, nurtured, and served because of Shankara. Everybody is now asking for Shankara sessions and the intensity and breadth of answers that come through is mind-blowing! – Wendy G.
wendy g
therapist

"a divination system for the ages!"